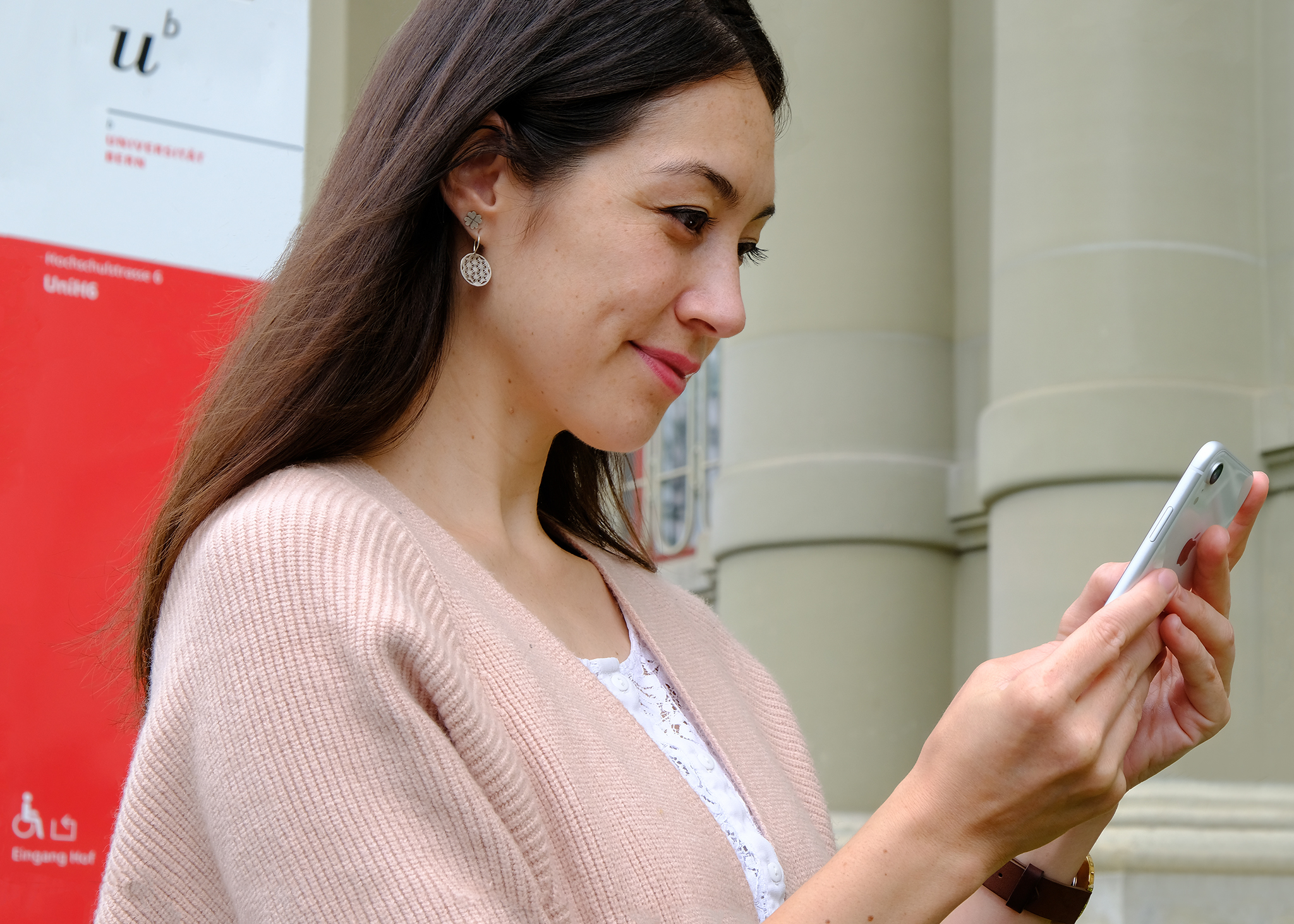 New: Unisport now integrated in the App!
The UniBE Mobile App has been extended with many useful features related to University Sports.
Here you can find more information about the integration.
Your companion for everyday university life
As part of its digitization strategy, the university of Bern has set itself 21 specific goals, including the development of a Campus Mobile App. The app is intended to provide all stakeholders with information relevant to their everyday university life and make it available on a mobile basis.
Whether you are studying, working or visiting UniBern, the UniBE Mobile App is your mobile companion for everyday life.
In the UniBE Mobile App you will find all the information you need for the day:
Access to your studies with timetable, display of courses including registration and deregistration functions.
Access to the subject databases, e-journals and e-books of the university library including search for study places
Access to the current menus for the canteens and cafeterias
You can personalize the home screen with favorites according to your needs
Link to the learning platform ILIAS
Search for learning places by time and with filter function across the entire campus
News and events with filter function on faculty level
Directory of persons with direct contact function
Location search with navigation and view of floor plans; infrastructure display of microwaves, charging stations and Uniprint
A to Z directory (from Aare temperature to benefits and weather etc.)
Link to Unisport
Link to the webshop with over 50 great items
UniBE Mobile is available for download from the following app stores: